DENA
The Old Blue Last, London.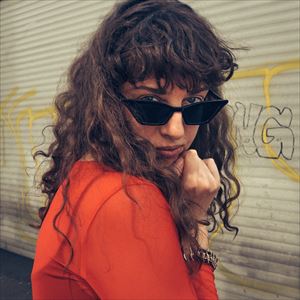 This event is for over 18s only - No refunds will be issued for under 18s.
More information about DENA tickets
"If it's written in the stars", says a Bulgarian proverb. In a time shaped by uncertainty and disintegrating securities, trusting in the stars doesn't seem too far fetched. "Last year, every conversation I had ended with this sentence", Dena explains, "before I had the album, I already had the title. It's about believing and trusting in universal connections, trusting that everything will fall into place, eventually."
And all has indeed fallen into place: Four years after her de?but Flash, If It's Written marks a new chapter in Dena's musical and personal development. The product of major transformations in her life and work, If It's Written is the work of a grown-up woman who has taken matters into her own hands. The record is a celebration of individuality and independence, for the first time Dena has taken over producing the majority of the tracks herself. "For me, this is major progress", she says, "from writing the first song for this album to this point, it's been such a journey." It took two different versions and four mixes, but now that circle came to a closing and If It's Written is ready to be released unto the world.
A Rockfeedback Concerts presentation