Teleman
Oval Space, London.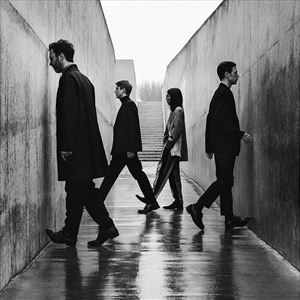 This event is for over 18s only - No refunds will be issued for under 18s.
More information about Teleman tickets
"I don't know if other bands do this," says Tommy Sanders, Teleman's singer and guitarist, "but in our rehearsal room we had a white board, and for each song we'd write the chords up on the white board, write the structure out. We've got different colour pens and stuff. It's very professional."
The art of songwriting has been the driving force behind Teleman's second album Brilliant Sanity: the process of crafting of the immaculate pop song, the dogged pursuit of the perfect hook. The result is an album that appears fastidiously and impeccably made, but also charged with joy.
The band's first record, 2014's Breakfast, was a quite different affair. Put together largely in the studio, with drummer Hiro Amamiya only joining the band a couple of songs into the session, Sanders recalls how "We recorded the songs before we knew how to play them, in a very bitty way, building them track by track, rather than just getting in a room and playing them."
Since then, both the band and their songs have solidified. Now a four-piece made up of Sanders, his brother Jonny on synths, Amamiya on drums, and Pete Cattermoul on bass, the process of touring has honed them into a spectacular a live act, fleshing out those studio-forged tracks, so that by the end of the touring cycle, Sanders says, "We'd made up our minds that we wanted to record our next record in a very different way. Just us, in a room, playing together, to each other, in a very live and spontaneous way."
A Rockfeedback Concerts presentation